Belfast Artist John Stewart
In 2000 after setting up a studio at home John started to become involved in fine art releasing works around local gallerys in Belfast and auction houses across the city north and south of the country there his works became popular with collectors near and far and there was a lot of interest in his canvas painting. 
In 2008 he held his first exhibition in Belfast at his local library exhibiting 30 works on east belfast's industrial past some which involved The Ropeworks and famous factorys in Belfast as well as Titanic and Harland and Wolff' s history.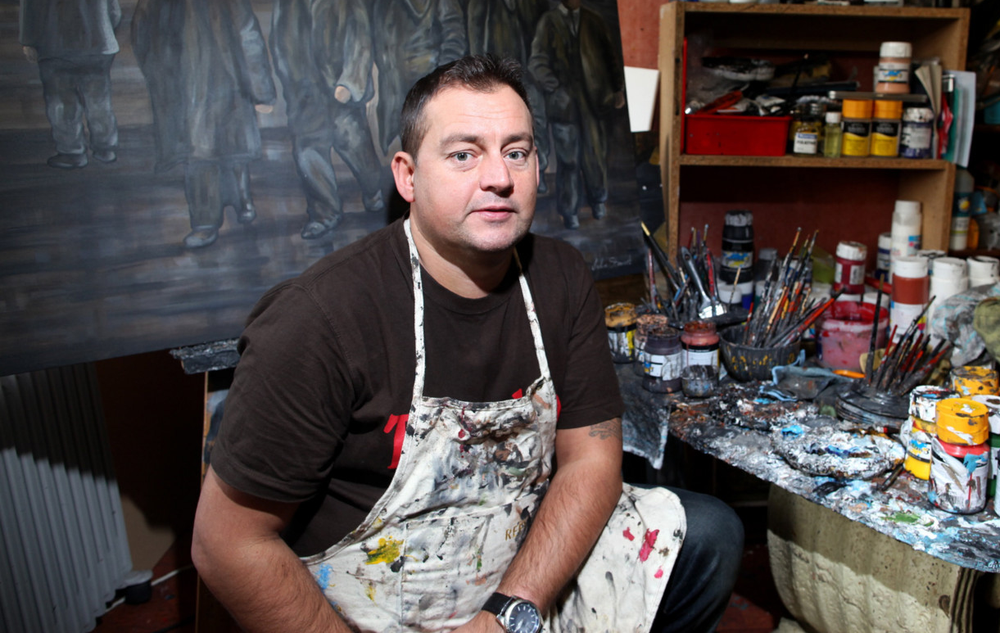 A year later he exhibited at the Square Space gallery Belfast his works involved Belfast's past the way we lived and worked in early times some works focused on streets and buildings as well as Titanic and Harland Wolff. A while later he took part in a joint exhibition at the Higgin Gallery Malone house with another local artist which was focused on the Titanic a year before the ships centenary. He continued to carve his name across the city sign writing and painting murals with community based projects province wide also. 
After taking a lot of research up on Titanic he consatrated in the Launch and the Centenary events of the great ship working in the studio trying to capture every shot of the ship as well as the workers and the ways of life at the yard reading all the history and watching videos daily. In June 2011 he exhibited over 60 works at Gormleys Fine Art on a online auction studio sale as it was 100 years of the Titanic's Launch there it took a lot of interest and was a great success.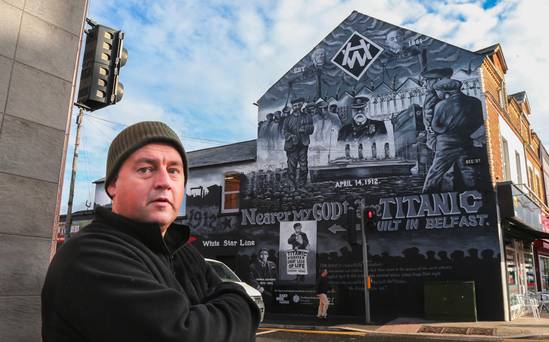 A famous east Belfast mural has been restored to its former glory.